Comedy Workshop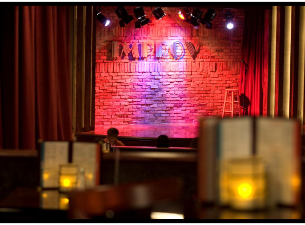 Have you ever dreamed of performing at The Improv? Writing and performing a stand up comedy act and learning how the industry works from an insider's point of view is what this workshop is all about. It's also a LOT of fun!
Past workshop members have gone on to careers in comedy, public speaking or simply checking off an item on their bucket list of "things to do." Workshops are limited to ten people, meet for three Saturday afternoons (noon to 4 pm), and include an evening performance at The Improv.
Workshops are run by Dave Schwensen, former talent coordinator for the television show "A&E's An Evening At The Improv," The Improv clubs in Hollywood and New York, and author of "How To Be A Working Comic." Gift certificates are also available for that funny person in your life who deserves to be on stage.
Classes will be held from 12:00pm-4pm on Saturdays 10/5, 10/12 and 10/19, followed by a graduation show on Sunday Octobeber 27th 7PM
Please call the box office at 847-240-2001 to register.
For more information visit www.TheComedyBook.com